A Room of One's Own is an extended essay by Virginia Woolf. First published on the 24th of October, 1929, the essay was based on a series of lectures she delivered at Newnham College and Girton College, two women's colleges at Cambridge University in October 1928. While this extended essay in fact employs a fictional narrator and narrative to explore women both as writers and characters in fiction, the manuscript for the delivery of the series of lectures, titled Women and Fiction, and hence the essay, are considered nonfiction. The essay is seen as a feminist text, and is noted in its argument for both a literal and figural space for women writers within a literary tradition dominated by patriarchy.

Source, Buy (AD)
An inspiring essay
I had never read anything from Virginia Woolf but certainly heard about her influence on women's writing. Nonetheless, I did not imagine her to focus on that very topic in her own work. Therefore, I was surprised to find a story that reminds me a lot of an anthropological report. We follow the narrator's stream of consciousness while she tries to answer the question of the sexes' inequality. She investigates the immense poverty of women and their lacking presence in literature. Discussing the societal treatment and literary representation of women throughout the centuries, the narrator finds interesting and inspiring contradictions.
I am really looking forward to discussing this essay in class. It is easy to follow the narrator's argumentation, most-likely because it seems repetitive for some parts. Nonetheless, one is intrigued by her thinking. The way, she stumbles from one question to the next and thus arrives at the core of women's othering through men, was fascinating to me. Moreover, this book will stay highly relevant and keeps being inspiring to young women writers doubting their work and its importance. By fabricating a writer called Mary Carmichael and her novel that breaks with traditions and transgresses expectations, Woolf allows us to see the potential of any kind of text written by women.
In conclusion
This empowering essay surely has influenced generations of female writers and will continue to do so, as I hope. Woolf's narrator outlines the developments to her date and encourages writers from that moment to keep transgressing and aiming for change through their work.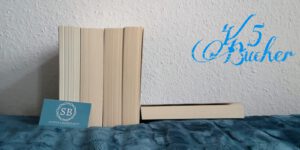 ---
The author:
Virginia Woolf (1882-1941) is regarded as a major 20th century author and essayist, a key figure in literary history as a feminist and modernist, and the centre of 'The Bloomsbury Group'. This informal collective of artists and writers which included Lytton Strachey and Roger Fry, exerted a powerful influence over early twentieth-century British culture. Between 1925 and 1931 Virginia Woolf produced what are now regarded as her finest masterpieces, from Mrs Dalloway (1925) to the poetic and highly experimental novel The Waves (1931). She also maintained an astonishing output of literary criticism, short fiction, journalism and biography, including the playfully subversive Orlando (1928) and A Room of One's Own (1929) a passionate feminist essay. Source