It is 1937 and Amabelle Désir, a young Haitian woman living in the Dominican Republic, has built herself a life as the servant and companion of the wife of a wealthy colonel. She and Sebastien, a cane worker, are deeply in love and plan to marry. But Amabelle's world collapses when a wave of genocidal violence, driven by Dominican dictator Rafael Trujillo, leads to the slaughter of Haitian workers. Amabelle and Sebastien are separated, and she desperately flees the tide of violence for a Haiti she barely remembers.
Incredibly realistic and moving historical fiction
I had never heard about this book before beings asked to read and discuss it in class. We analyzed it as a historical fiction novel, but this review is supposed to focus rather on it as solely a book without any expectations. I started reading without any knowledge about the plot or the historical content that would be depicted. Nonetheless, I could feel a tension within the story from early on. Even before our first-person narrator felt the danger lurking, the author made us anticipate the storm. She was, moreover, able to send chills down my spine as the story, though temporally distant, parallels modern propagandist developments.
I wanted to bring them out of my visions into my life, to tell them how glad I was that they had been able to walk into the future, but most important to ask them how it was that they could be so strong, what their secret was, how they could wash their lives clean, if only for brief moments, from the past.
– page 182
The protagonist Amabelle enables us to view the historical setting as a given with all its conditions that—luckily—appear strange to us nowadays. Her stream of consciousness further allows us to feel complex emotions for her "employers" as much as for her origin and fellow people. Secondary characters like the Señora Valencia and Amabelle's lover Sebastien were no less complex although less transparent to us. The author nonetheless conveys a lot of their opinions and manners through tiny comments on their gestures and facial expression. Especially Yves is an intriguing character that we got to know more and more about throughout the story.
This 300-page novel replays the Parsley Massacre of 1937 during which thousands of Haitians living in the Dominican Republic were murdered. The story therefore conveys a lot of despair, loss, death, cruelty, and fear. These feelings surely affected me as well, although I am temporally and spatially distant from the attacked demographic group. Nonetheless, I could not help feeling the words of the author sinking underneath my skin and weighting down my heart. It is in fact hard to find hope within this cruel (though fictional) testimony, but I found this especially satisfying. Such horrible events cannot and should not be erased and balanced though happy endings and hopeful reunions. Instead, the author was able to capture the following trauma and processing in her thoughtful words.
In conclusion
I was obligated to read this book and am very glad about it being thus brought to by attention. This novel was able to immensely affect me despite my demographic and temporal distance to the protagonist. Her story stands in for the many forgotten testimonies and experiences never written down. Written in the 30 years ago and 60 years after the depicted event, this book still carries a lot of important messages and serves as fictional, additional testimony.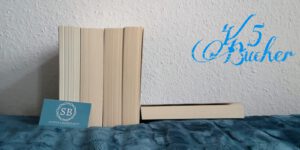 ---
The author:
Edwidge Danticat is the author of several books, including Breath, Eyes, Memory, an Oprah Book Club selection, Krik? Krak!, a National Book Award finalist, The Farming of Bones, The Dew Breaker, Brother, I'm Dying,Create Dangerously, Claire of the Sea Light, The Art of Death, and Everything Inside, a Reese's Book Club selection, and National Book Critics Circle Awards winner. She is also the editor of The Butterfly's Way: Voices from the Haitian Dyaspora in the United States,  Best American Essays 2011,  Haiti Noir, and Haiti Noir 2. She has written seven books for children and young adults, Anacaona, Behind the Mountains, Eight Days, The Last Mapou, Mama's Nightingale, Untwine,MyMommy Medicine, as well as a travel narrative, After the Dance. Her memoir, Brother, I'm Dying, was a 2007 finalist for the National Book Award, and a  2008 winner of the National Book Critics Circle Award for autobiography.  She is a 2009 MacArthur fellow, a 2018 Ford Foundation "Art of Change" fellow, a United States Artists Fellow, a two-time winner of The Story Prize, the winner of the 2018 Neustadt International Prize, the 2019 St. Louis Literary Award, and the 2020 Vilcek Prize for Literature. Source