First, the bad news: An ancient evil–your standard consume-all-life-in-the-galaxy deal–is about to be unleashed.The good news? Squad 312 is here to save the day. As soon as they'vejust got to take care of a few small distractions first. Like the clan of gremps who are holding a serious grudge against the squad. And a bunch of illegit GIUTA agents with creepy flowers where their eyes used to be. Then there's Kal's long-lost sister, who's not exactly happy to see him.But with the reappearance of the colony ship that Auri was found on, new clues about Auri–and her powers as a Trigger–begin to come to light. And just in time. Because if Auri can't learn to master her powers, the squad going to be soooo dead.Shocking revelations, bank heists, mysterious gifts,inappropriately tight bodysuits, and an epic firefight will determine the fate of the Aurora Legion's most unforgettable heroes–and, you know, the rest of the galaxy.
Source, Buy, Read a bit (Ad)
More adventures, more chaos, mosre love, and more loss
It's been more than a year since I firstly acquainted Squad 312. I was immediately taken by their chaotic assemblance and their individuality to the same amount. Tyler as the pretty and strategically thinking group leader tries to combine all their outcast personalities and special talents. His relation to his sister Scarlett is the very first to touch our hearts. Nevertheless, the other friendships (and more) tenderly bloom already within the first book. These increasing ties are the core of these books, thus the second book, as well. But they are accompanied by a lot of humor and action that draws us in and makes us rush through the pages.
I am not… feeling nothing as I proceed to the next stage of my mission. Putting serious thought into the matter for the first time, I realize the members of Squad 312 have compromised my emotional integrity. Slowly, some of what I was as as child is returning. I have not yet decided whether this is a welcome development. – p198f.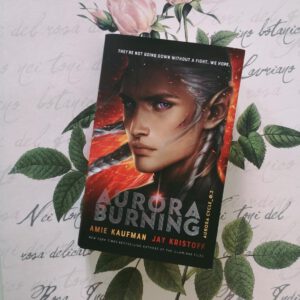 Amie and Jay know how to get our attention and our hearts. This sequel starts with one hell of an action scene. Tyler's voice teases the situation before taking us back to its beginning and trigger. Trigger in somewhat of the most literal sense. Moreover, the story revolves around Auri/Aurora being the trigger for a weapon that will help secure the universe. But at what costs? We accompany our squad on their search for this very weapon, but we're not the only supporting force as it seems. They find unexpected allies, questionable tools, as much as new enemies and rivals. The story is enriched by amazing foreshadowing, more places, and characters to further consider during the adventure.
"Just checking in," I tell ihm, sauntering closer and nodding at his biceps. "You got a licence for these weapons, sir?"
His brows crowd together in handsame confusion. "I am proficient in weaponry that…" But he trails soff, because he can tell he's missed the point.
– p.271
During this part of the Aurora Cycle, our protagonists develop a lot. Moreover, we will finally get to discover some more truths about their past that will immediately shape their present and future. This is ultimately connected to heartbreaks, loss, and new alliances. I enjoyed the development of the individual characters a lot but took a lot of pleasure in their changing relations. Additionally, some of the new characters will certainly play a greater role in the final installment of this series. I can't wait to get to know more about them. I doubt that we will get more than our entertaining, current six perspectives. Through the eyes of our favorite squad, we get to experience amazing and breath-taking revelations over and over again. For now, we're left with the fear for basically everyone of their lives. This makes the time in between these books unbearable. Bravo for that!
In conclusion
A heart-breaking and mind-bending sequel that takes us back to our favorite chaos squad and their fight to save the universe. I love each and every one of our narrators and adore their ever-growing friendship and love. Amie and Kristoff gift us with even more great characters, new revelations, and a lot of hilarious jokes and punch lines. With several protagonist's life at stake, I can't wait to read the final installment of this trilogy soon.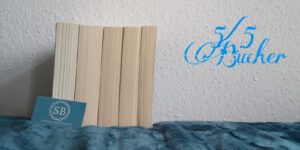 ---
The authors:
Amie Kaufman is a New York Times and internationally bestselling author of science fiction and fantasy for young (and not so young) adults. Her multi-award winning work has been published in 30 countries, and been described as "a game-changer., "stylistically mesmerising" and "out-of-this-world awesome". Amie lives in Melbourne, Australia with her husband and their rescue dog, Jack. Source

Jay Kristoff is the New York Times and internationally bestselling author of THE LOTUS WAR, THE ILLUMINAE FILES, and THE NEVERNIGHT CHRONICLE […] and is published in over twenty-five countries, most of which he has never visited. He is as surprised about all of this as you are. He is 6'7″ and has approximately 13,030 days to live. He resides in Melbourne with his secret agent kung-fu assassin wife and the world's laziest Jack Russell. He does not believe in happy endings. Source