Including Felicia's personal stories and hard-won wisdom, Embrace Your Weird offers:
—Entertaining and revelatory exercises that empower you to be fearless, so you can rediscover the things that bring you joy, and crack your imagination wide open
—Unique techniques to vanquish enemies of creativity like: anxiety, fear, procrastination, perfectionism, criticism, and jealousy
—Tips to cultivate a creative community
—Space to explore and get your neurons firing
Whether you enjoy writing, baking, painting, podcasting, playing music, or have yet to uncover your favorite creative outlet,
Embrace Your Weird will help you unlock the power of self-expression.
Get motivated. Get creative. Get weird.
Be Weird and Proud
I started my year of 2023 with this book, to give my creativity a boost. I knew Felicia to be an angel of a human being and weird in the best possible way. Consequently, I knew this book would not only be helpful, but also a lot of fun to read. The author is an impressive creator herself and demonstrated her talent and creativity over and over again during the last 15 years. Nevertheless, she knows how to struggle and how to be met by our inner and outer enemies when it comes to creating. This book was her way of giving some advice but probably also to get clear and call out some of her own weaknesses. As this book told us: Once you see it, you can fight it.
But no one accomplishes anything creative without effort. Yes, even geniuses have to screw their thumbs down to get work done. Albert Einstein or Kobe Bryant or Jane Austen may have had a genetic leg up at the start, but no one's masterpiece comes without effort. (Most of the greats also had the advantage of no social media. You KNOW Jane Austen would have been a Twitter addict too, tight? I'm being defensive, aren't I?) – p. 28
Reading this book was a lot of fun. Felicia makes use of a lot of brackets, but these are not distracting but entertaining. She gives us all her weird thoughts and associations and truly fulfils what she preaches. Nothing is too minor, too boring, too uninteresting to be uttered and potentially turned into something more. Divided into different chapters, she takes us on the journey to allow us to be just as weird and brave as she is. We learn to know ourselves better, but also to face our fears. We realize who will support us and which things and activities in life aren't as beneficial and fulfilling as they could or should be. This is a self-help book in the most entertaining and engaging way.
Sidenote: If we feel shame or embarrassed about telling ourselves that we're brilliant, let me just pull the car over and say something: calling ourselves brilliant does not make us think we're better than anyone else. It's other people who make our own love of ourselves about THEM. Their disdain of us has nothing to do with us, really. It has everything to do with their not believing THEY are brilliant.
THEY ARE BRILLIANT TOO. WE ALL CAN SHINE WITHOUT DIMMING EACH OTHER'S LIGHTS! – p. 236
Felicia surely has a really entertaining way with words, but this book also offers possibilities for us to write something down. More than that: It asks us to do so. To get weird and free our minds by being silly and even a bit provocative. Through visualizing many different aspects of our own history, present, and future, we get closer to our goals by simply having them spread out in front of us. Felicia open-mindedly encouraged us and shares her own flaws with us, just to demonstrate how useful these traits that possibly annoy others can be for our creative selves. With her, we get to know our hero-selves and learn to focus on our strengths. Because in the end, everything about us can be a strength, simply because it constitutes who we are individually.
In short
This book surely keeps what was promised. I knew Felicia to be an inspiring creator, but within these 270 pages, she demonstrated to be just as much of a role model and mentor as she advises us to find for ourselves. I have always been looking up to her, but now I know just how distinct and similar at once we are and how helpful the exchange with others can and will be on my future creative way.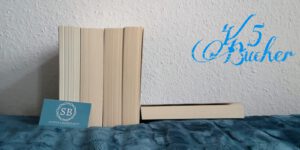 ---
The author:
Felicia is the creator of The Guild and former CCO of Geek and Sundry, an online content company. She has a podcast called "Felicitations" that can be found on iTunes, and is the author of her bestselling memoir "You're Never Weird on the Internet (Almost)".
She currently acts on TV shows and produces and writes her own content. Her new book, "Embrace Your Weird" is out October 1rst. Source