Max Moody thought he had everything figured out. He's trying to live his best life in New York City and has the best friend a gay guy could ask for: Paige. She and Max grew up next door to each other in the suburbs of Chicago. She can light up any party. She finishes his sentences. She's always a reliable splunch (they don't like to use the word brunch) partner. But then Max's whole world is turned upside down when Paige suddenly announces some huge news: she's engaged and wants Max to be her man of honor. Max was always the romantic one who imagined he would get married before the unpredictable Paige and is shocked to hear she's ready to settle down. But it turns out there's not just one new man in Paige's life—there are two.

There's the groom, Austin, who's a perfectly nice guy. Then there's his charming, fun and ridiculously handsome gay younger brother, Chasten, who is Austin's best man. As Paige's wedding draws closer, Max, the introverted Midwesterner, and Chasten, the social butterfly East Coaster, realize they're like oil and water. Yet they still have to figure out how to coexist in Paige's life while not making her wedding festivities all about them. But can the tiny romantic spark between these two very different guys transform their best man supporting roles into the leading best men in each other's lives?

Source, Buy (AD)
When I read this synopsis on Netgalley, I was immediately drawn in.
I expected a light-hearted rom-com with some hilarious gay vibes and hopefully a great friendship as well. Unfortunately, it took me some time to really feel and enjoy these expected features. Our protagonist Chasten is quite unique in his thinking, loosing himself in memories every now and then, and having some great but sometimes too far-reaching associations. In contrast, his best friend was quite unique as well but in a less irritating way. Maybe that was since we met her just a few times in the first part of the book but spent every second with Max.
"You can be my gay of sonor," Paige says.
"I world be gay of honored," I say.
– page 35
Diverse chapters initially did not seem to add much to the plot. We accompany him to work, back home, to meet Paige, to have sex with Greg. In general, I enjoyed all these parts of his life. Nonetheless, I couldn't figure out what exactly the author wants to tell us for quite a while. It was clear who would be with him by the end of the book, but I got confused by the side-stories.  The backstories of a dozen people who Max needs to let go at work even annoyed me a bit.
"Oh, the shops gare straight that way, right?" Paige asks one of the Speedos.
"You man gayly forward, yes,"  one of them says.
– page 153
Around half of the book, I finally got to enjoy the dynamic between Max and the others. Especially his time spent with Chasten became more and more intriguing to me and filled my heart with romantic expectations. This rivals to lovers trope ultimately made me read faster and faster. I also could enjoy more how Max struggled at work, lacking the cold-heartedness for his job, which made him increasingly sympathetic. With the wedding nearing, I also got curious about some tensions in the all-so-perfect friendship that he shares with Paige. Some side-stories began to make sense and add to the over-all picture of a man trying to figure out who he is and who he wants to be.
In Conclusion
Unfortunately, it took me quite a long time to get used to Max' nature and to figure out what this story was trying to tell given its diverse foci. Ultimately, this book is a hilarious and kind story about finding love in friendship, a mutual relationship, and in what you do every day/your job. Our protagonist had to step up his game but also draw lines for his own well-being. I enjoyed him finding out where and when to do what.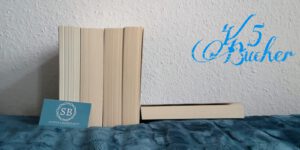 ---
The author:
Sidney Karger is screenwriter, novelist and director. His original screenplay "Fantasy Camp" sold in a competitive bidding situation to STX Entertainment and has Jennifer Garner attached to star, directed by Abby Kohn & Marc Silverstein. […] Prior to screenwriting, Sid was an award-winning writer and director for Comedy Central, MTV, Amazon, IFC, FX, NBC, CBS, SyFy, Sundance, BET, AMC and truTV, where he's worked with a variety of top talent including Amy Schumer, Kate McKinnon and Adam Sandler, to name three. Sid has also trained in improv at UCB in New York and The Annoyance Theater in Chicago. Sid's debut novel "Best Men" will be published in the spring of 2023 by Berkley/Penguin Random House as part of a two book deal. Sid is represented by book agent Daniel Lazar at Writers House and by Adam Kolbrenner at Lit Entertainment Group for film and television. Q