Dieser Post erscheint heute in zwei Wochen, am 14. September, auch in deutscher Fassung.
---
Dearest Royal Romance, Queer Romance or just book lovers,
we have waited for this for years and it took me a minute to even process what I had just experienced. Casey McQuistons Red, White & Royal Blue was adapted as a movie by Prime Video. And after watching it for the second time, I have to admit that it surely is a fun movie. Nonetheless, I don't want to leave it like that but go into a little more detail. So in the following, there will definitely be spoilers so that I can sufficiently comment on what I liked and disliked about this adaptation.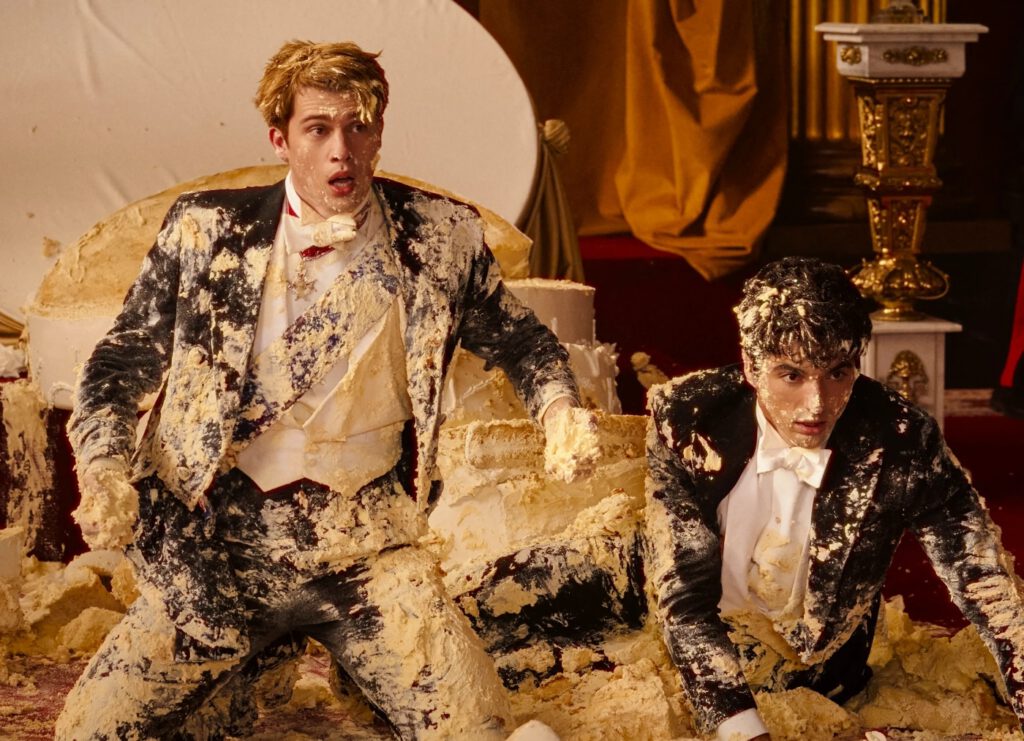 How it starts…
While the book introduces us to Alex first, as we follow his point of view, the movie sets up another focus already. In it, we are allowed to follow Alex' as much as Henry's perspective onto certain events. Thanks to Nicholas Galitzine, we can see his torn emotions from the very first second. I also liked this change made insofar as it allowed us to stay with Henry for a bit after the Waterloo Affair dropped. We were limited to Alex' experience of the following days in the book but now enabled to see both tormented souls, which made me like Henry even more.
"I fell in love with a person who happens to be a man. And that man happens to be a prince." – Alex
And that is, although both characters do not really feel likable at first. Although they are fun and their first encounter on screen is everything I hoped for, they behave in a rather dislikable manner. Through Alex' first comment on Henry, I'd say, we get even more enemies-to-lovers vibes than in the books, which I personally really enjoyed. The tension between them is visible and perceptible early on and makes watching their interaction even more fun. And then there is the cake incident which seems a bit forced nonetheless but was also so much fun to witness!
How it goes…
The trailer left not much to our fantasy. This is a love story and taking out political Story lines narrowed it down even more. Nevertheless, I loved seeing Henry and Alex figure out their mutual dislike and getting to a place of friendship. While they text, some might be confused or in disfavor of the juxtaposition of both while they are in different spaces. For my part, I really liked this compilation and felt their closeness when they could not yet admit to it. And that is a part that they could convey no matter that they had to leave out the intensity and depth of their letters.
Women in politics
At this point, I must mention the biggest changes made from book to movie. We are robbed of several characters. Alex is a single child in this adaptation. So we miss out on June's cleverness and support as another great woman in politics. The Claremont-Diaz family, moreover, is not separated which robs us of Ellens kenergetic second husband as well. Nonetheless, we get to see some very powerful performances from Uma Thurman as Lady President Claremont. Sarah Shahi as Zahra, her badass assistant and campaign manager, is likewise brillant wich her punchlines. Both are not only politically intriguing but also emotionally moving despite their professionality.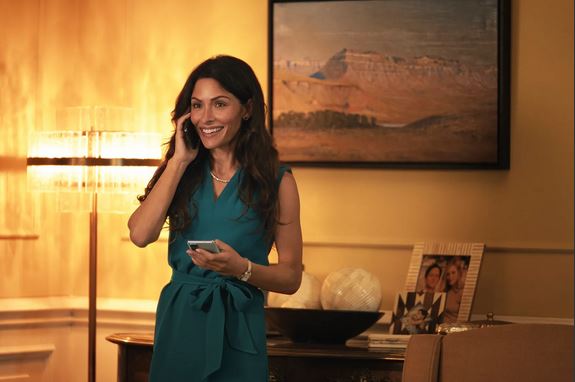 Rivals and friends
We also miss out on Rafael Luna who might in fact be my favorite character from the book. He sparked not only Alex' aim to become a politician. He also is part of his internal and external struggle throughout the book. Not having him in the adaptation reduced the movie to a romcom. It moreover robbed Alex of much of his political engagement and drive. Only few scenes enabled us to see Alex' determination. Instead, he gets a potentially jealous but either way manipulative ex-lover Miguel. He has nothing in common with Alex' ex-lover in the book. Miguel eventually is causes political and personal drama for Alex. I prefer the split relationship and drama in the book by far.
"My life it the crown and yours is politics. And I will not trade one prison for another." – Henry
Finally, some characters don't get the attention they deserve. Amy is purely a side character and even Nora in her brilliance is not as present as in the book. I loved them both and the way their dialogues with Alex drive the plot or explain the characters' backgrounds without seeming forced. Nora is especially good as respectfully reprimand Alex every now and then, but also supporting him as a hardcore friend. I also did not mind, even preferred, the strict, traditional queen to be a king in this adaptation. Not the least because he was played by the one and only Stephen Fry.
Second time around
I surely disliked some things while watching the movie for the first time. At my second time around, I did not mind them too much. Instead, I loved how they employed a cover of Selena Gomez' "Magic" after midnight as the New Year's Party. I fell for some more very cheesy details, although not for the obviously fake background in the next scene with the first kiss! There surely was some tension between our protagonists. But I missed fire and spice which we got a lot of in the book. In a way, they made a less visceral experience of this book and turned it into a fairy tale version of itself. This is even reflected by the end with a shooting star and its generally too smooth and short resolution.
Allusions to "Call me by your name"
I know that this first very famous and rewarded queer movie has a bad aftertaste due to Armie Hammer's psychological problems. Nonetheless, I found RWRB to have a lot of parallels with Luca Guadagnino's masterpiece. This new book adaptations also features a volleyball game, a piano scene, and a lot of statues that are looked at with desire. Moreover, the scene at the lake gave me similar vibes like the one at the morning after with Elio and Oliver. I enjoyed finding some parallels in this not equally emotional but similarly liberating piece of queer popular culture.
Not as deep as the book but enjoyable and slightly instructive
I loved the book for all the references it included to historical figures and their lives. They cut basically all of it from the movie. Nonetheless, they gave us some quite impressive lines to carry away from the movie. And damn, this talk after Alex stood in the rain—although we didn't get this part on screen—was intense. As was his final speech about each queer person's right to determine their coming-out. If that is the message people take from this overall entertaining movie, I'm very happy. This movie is a good adaptation after all, although it could have been way more than that given the brilliant book original.
---
If you would like to read another great review of this movie as a book adaptation, follow this link to a friend's blog post. And please go watch this movie if it's somewhat of your taste. Show Amazon Prime that we can use more positive, queer movies.
Best, Sophia