Series 1
Cleo, Abby and Shawna make The Blue Box Files – a podcast about their favourite conspiracy theory: is this one random blue box actually a spaceship? This week they discuss shady pharmaceutical company Adipose Industries. But things get a bit real when they start hearing about a mysterious figure called 'the Doctor'.

Cast
Cleo Proctor – Charlie Craggs
Abby McPhail – Lois Chimimba
Shawna Thompson – Holly Quin-Ankrah
The Doctor – Jodie Whittaker
Rani Chandra – Anjli Mohindra
Jordan Proctor – Jacob Hawley
Penny Carter – Siena Kelly
Ambika Mod and Pip Gladwin

Written by Juno Dawson
Produced by Ella Watts (and James Robinson)
Directed by Ella Watts and James Robinson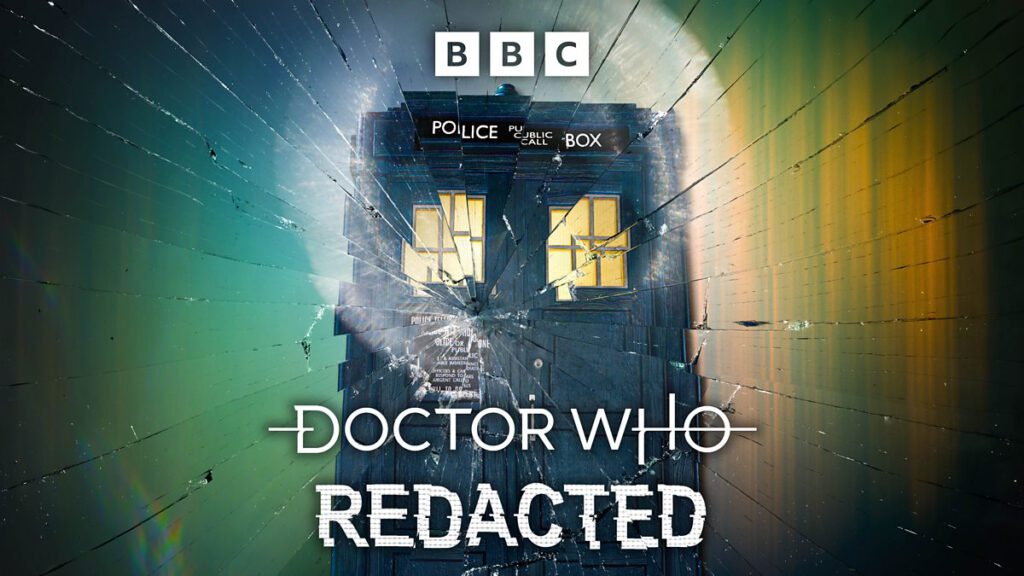 Return and New Start
I only listened to this first series after getting to know the characters in the second one (see reasons below). Coming back to these introductory episodes felt amazing and intriguing at once. While I desperately waited for a doctor to make an appearance in the later episodes, this season starts with a beautiful voice message by no one less than Jodie Whittaker. This way, we are directly transported back into the world of the BBC cult show. But it won't take long for us to experience new adventures.
Our protagonists have their personal dramas going on, but they keep it together to save the world. We are introduced to Shawna, Abby, and Cleo and get to know their families throughout the first series. As this was missing in the second series, I really enjoyed this closer encounter with their daily lives and problems. Nonetheless, the story focuses eventually on supernatural, or rather extraterrestrial, events. Although our characters produce a podcast about such events, they themselves find themselves to believe in them only later. Typically, they must experience some frightening moments to realize that their world is not as it seems, or how they want to believe.
New adventures and unknown, intriguing characters.
I loved how the writers smoothly brought in some of the best known and most memorable Doctor Who tales to create familiarity. And even to give us some amazing easter eggs in a way. Moreover, they create a fantastic setting for many more stories to take place in along the lines of the show. Within it, they gift us with diverse, strong, and hilarious characters to take us on an adventurous ride.
I couldn't say what kept me listening all ten episodes in one day. I definitely felt close to the characters. But it was also this amazing writing as much as the sound design that kept me intrigued all through the season. The voice actors and their enactment of the characters and their punchlines was brilliant. We could hear their discomfort, their wavering confidence, their determination in much detail. Moreover, we got to feel their terror not only through their voices but also within our very own bodies when the sound effects creeped us out. The collaboration of voice actors and post-production was on point and granted us a phenomenal experience.
In Conclusion
This first season of a podcast set in the Doctor Who universe picks up fans and newcomers alike. It introduces us to great new characters that we are definitely willing to go on many more journeys with. For fans of the BBC cult show, there are many easter eggs and moments of nostalgia. New Whovians are nonetheless not thrown off by any lacking pre-knowledge but carefully invited to an extraordinary experience.
---
Series 2
Cleo is in a race against time to defeat Honour and save the alien refugees of the London Underground. She needs all the help she can get – Abby, Shawna and the Doctor would be useful too. But which side is Apex on?

Cast
Cleo Proctor – Charlie Craggs
Abby McPhail – Lois Chimimba
Shawna Thompson – Holly Quin-Ankrah
Apex Costa – Freddy Carter
Rani Chandra – Anjli Mohindra
Morag – Maggie Service
Esther – Teri Ann Bobby-Baxter
Ed – Sam Stafford
Drone – Wilf Scolding
Honour Bray – Dervla Kirwan
Mr Singh – Irvine Iqbal
Receptionist – Denica Fairman
Mr Smith – Alexander Armstrong

Written by: Juno Dawson, Chris Cornwell, Karissa Hamilton-Bannis and Ken Cheng

Directed by Bethany Weimers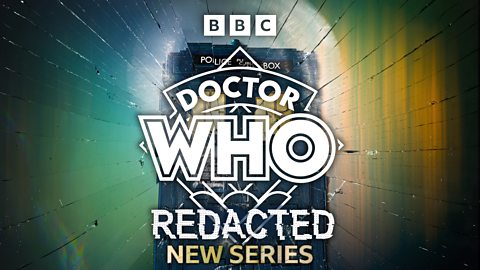 I came for Freddy Carter's voice…
I actually listened to this second installment of the show first. Through Juno Dawson's (author of Her Royal Majesty's Coven) Instagram story, I got to know two things. That she wrote most of the episodes. And that Freddy Carter was giving his voice to one of the characters in them. As I was about to meet him, I wanted to have listened to his voice performance and ultimately congratulated him to this great job. And a great job everyone of the voice actors did!
Although I hadn't listened to the first series before, I had absolutely no problem getting familiar with the characters. Moreover, the world will be familiar to any Doctor Who fan. Therefore, I enjoyed the show fairly quickly. And that was absolutely necessary with only eight episodes to enjoy. Cleo is probably our main character this season and has a lot of changes coming her way. I fell in love with this story for simply featuring a trans protagonist and making her the hero of the story. But I surely stayed for Cleo's wit and bravery and her teasing with APEX, Freddy's character.
… and stayed for the entertaining and intruiging story and characters.
Her fellow podcasters, Abby and Shawna, are great as well. They had their own storyline that eventually intertwined with Cleo's search for the mutated rats and encounter with APEX. I especially loved all the revelations connected to his character that majorly shaped the story and its turns. When it came to some unpleasant revelations, I was torn between believing some of the characters thus believing in their honesty, and damning others for being naive and believing them. It was an emotional, entertaining ride, especially due to Cleo.
The voice actors did an amazing job. One didn't need any more explanations to feel their fear or excitement in certain moments. These were, moreover, underlined by great audio effects which brought the story and its settings to life even more intensely. I cannot wait to discover even more stories out of this universe and series – and maybe to encounter once more some very intriguing characters.
In conclusion
I came for Freddy Carter's voice and stayed for the entertaining and intriguing story and characters. Especially Cleo as our main point of view and witty and outspoken protagonist brought the story alive in my head. I loved every twist and turn, especially those connected to Freddy's character APEX. Although knowing that Freddy did not participate in it, I will listen to the first series and experience Cleo, Shawna, and Abby's first adventure.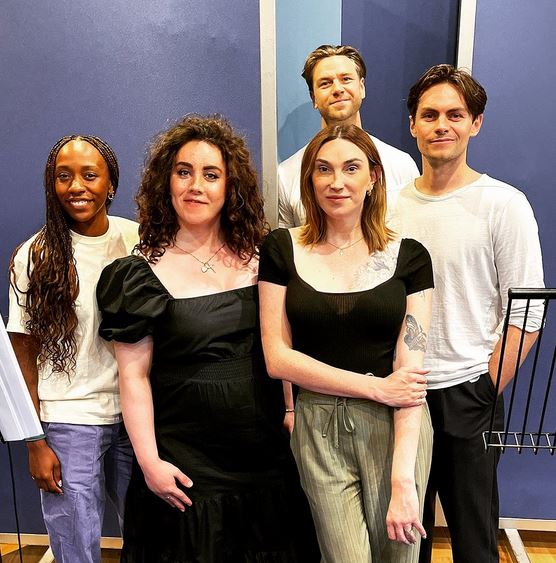 Take care! Yours, Sophia