A poignant young adult graphic memoir about a Korean-American girl who uses fandom and art-making to overcome racist bullying. Perfect for fans of American Born Chinese and Almost American Girl!

Sarah has always struggled to fit in. Born in South Korea and adopted at birth by a white couple, she grows up in a rural community with few Asian neighbors. People whisper in the supermarket. Classmates bully her. She has trouble containing her anger in these moments—but through it all, she has her art. She's always been a compulsive drawer, and when she discovers anime, her hobby becomes an obsession.

Though drawing and cosplay offer her an escape, she still struggles to connect with others. And in high school, the bullies are louder and meaner. Sarah's bubbling rage is threatening to burst.
"The shoes you thought you were supposed to wear might not fit you now. It doesn't matter if they ever did or will, as long as you keep walking toward where you want to be."
I've read a lot about hybrid identities and borders at uni recently. Therefore, I felt especially drawn to this graphic novel. Not only spoke the premise of a transracial adoption story to me. I was inclined to find out about the monster affecting the main character. I was surprised to find this book to not only discuss questions of race and ethnicity and their perception in our society. It includes way more identity-shaping layers.
Sarah as an autobiographic main character immediately grew close to the reader. That is, no matter if one identifies with a certain ethnicity, sexual orientation or fandom. The artist behind this story did not solely present them sympathetic. Nonetheless, one can clearly understand their growing anger and their eventual outbursts. I vividly felt their love for certain ideas and cultural artifacts although I have never known any too big interest in animes or comics. But I definitely fell for this artist's way of making us familiar with Sarah's reality and fantasy.
We accompany Sarah for many year, all throughout their childhood and adolescence.
Therefore, we could see them develop in a lot of ways as they find their love and passion for people, ideas, and practices. I enjoyed this coming-of-age story a lot, every up and down of it. It felt somewhat repetitive to have Sarah feel welcomed and abandoned by their peers several times. Nevertheless, this cyclical process illustrated the confusion they must have felt as a child. Hope and despair alternately shaped their early experiences and made this story an emotional ride for us. Its final resolution is as much of an internal nature as it is realistic and inspiring. I certainly felt my eyes tearing up for this brave outlook.
In conclusion
A colorful and contrastingly illustrated story about finding one's own identity. Of finding yourself when people try to categorize you by race, ethnicity, gender, sexual orientation, and the things you love and enjoy. Sarah Myer's autobiographical graphic novel covers a variety of issues that surely allows everyone to identify with their torn, challenged younger self one way or another. I certainly cried and loved with Sarah – on their and my own behalf.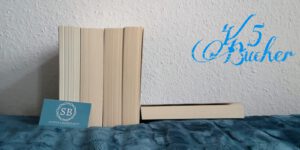 ---
The author and illustrator:
Sarah Myer is a comic artist and illustrator hailing from a ten-acre farm in White Hall, Maryland. An old-school cosplayer and anime fan, Sarah has attended anime/comic conventions as a fan and artist alley participant since 1999 and has constructed and worn more than fifty costumes. When they aren't drawing, writing, or cosplaying, Sarah enjoys cooking, weight training, and spending time with their mackerel tabby, Loki. Sarah graduated from Savannah College of Art and Design with BFA and MFA degrees in sequential art and taught foundation studies classes at the college for three years. In 2019, First Second published Maker Comics: Create a Costume!, Sarah's first graphic novel. Their graphic memoir, Monstrous, debuts in 2023. Source